Write My Grant Proposal - Let Our Experts Help You Secure Funding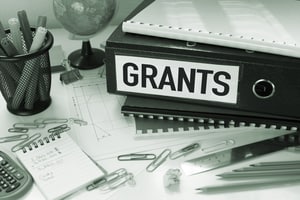 At times to create a good paper we need to look through several quality papers that give hints on what and how to write. Where do students take such grant proposals from? If you do a research, you will find a vast number of services offering help. Some of them are really good, while others take your money and give nothing decent in return. WriteMyEssays.com is the first type. We create papers that show a plan of what should be included into your A-deserving project.
Filling in an Order Form
After you decide to buy a paper , you need to go to an order form and fill it in. Include all the specifications that concern your request. While typing, state the topic to be covered, the deadline, page count, and the number of sources to be used. Indicate the writing style and course title, too. We always ask our customers to attach additional materials and give extra comments on what they expect to see.
If you have questions when filling in, click on the Info sign after every field name and you'll be provided with detailed information in a pop-up window. As a form is filled, a customer receives a payment link.
How It Works after Filling In
When an order is submitted, our experts choose a proficient freelancer to complete it. As we hire skilled penmen from various world corners, we ensure that one of 398 team members will become a writer to satisfy your needs. Sometimes, an author has questions to be answered. If he/she has to make things clear, the questions will be sent to your e-mail address as soon as possible.
A finished piece is checked multiple times and sent to be approved. A customer receives a preview version first. When there is material that should be deleted or there's a chapter that must be completed, send the work back for revision. If you are satisfied with a custom-written paper, approve it and you'll get an MS Word version on your Personal Order page.
Please, leave your feedback on cooperation with WriteMyEssays.com. We appreciate new ideas and suggestions, too. They help us to develop faster and make your purchasing experience better.
Choosing a Writer
If you are new to our grant proposal writing service, you can entrust your PhD work to us and let our team choose an appropriate author. If you need to be sure he/she is experienced enough apply for an extract from previous works and check the style and skills yourself.
When you have ordered from us before and were satisfied with the quality, style, and format, you may ask for the same freelancer instead of someone chosen by us. If you fail to do this, we can't promise your favorite penman will be assigned to the project.
Revision Policy for Grant Proposals
We've already mentioned that a dissertation from our company is checked many times before it is actually sent to a buyer. Nevertheless, it does not mean that a customer is completely satisfied with the proposals he/she gets. If you believe some alternations are to be contributed, please make a request for a revision. You will not have to pay for it in case:
New instructions that you attach do not conflict with the ones that were sent at the order-making stage;
Your request is made before the initial approval or within a week after it;
You make an application for a check via Request Revision button on your Personal Order page.
If your request doesn't match the agency's policy or some major changes are to be made, you will need to pay for our revision assistance. Please note that cases of Progressive Delivery have an extended deadline – 21 days after the initial approval. WriteMyEssays.com can extend the final terms per author's request and only if the set deadline allows it.
Expect changes in the minimum revision deadline: today it is 6 hours and starting December 17, 2016, it will be 3 hours once again.
How to Receive and Download a Printable Version?
When college papers are completed, a customer receives a notification e-mail. It includes a link to a Personal Order page. If no email is noticed (it happens in very rare cases), you need to check the online page regularly to avoid misunderstandings. University assignments are never sent as files by e-mails, whether they are thesis or research works.
After approving a paper proposal, a customer is permitted to download the MS Word version of the text. The file for download is always placed in the Files list on the Personal Order page. It has a special mark so there is no way for you to fail finding it.
We offer decent help at affordable prices. We have around 400 skilled creators ready to start working on your assignment 24/7. It's more than just good assistance that we offer. The team guarantees a refund when things go wrong, revisions that are free of charge, plagiarism-free texts and discounts that depend on how much you have already spent. Address us when academic tasks are complicated and find benefits that will make you come over and over again.
Calculate the price of your order