Write My Personal Statement - Let Our Professionals Help You Stand Out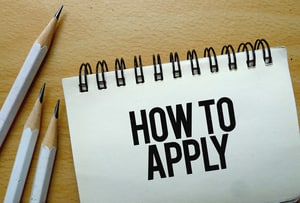 Admission committees at a graduate school (medical, law or business) pay special attention to the personal statement a student delivers. For most applicants, it is a great chance to make a good first impression and join the Ivy-League or any other great college. We know different ways to make your application memorable. Get several drafts that will be helpful in the process of essay improvement. Show them you're the one they are looking for!
How Much Does a Purchase Cost?
At WriteMyEssays.com, we apply efforts to make prices affordable. Eventually, this is what a regular client counts on. It is true that there are many cheap personal statement writing companies around, yet they hardly can offer high-quality assistance that we guarantee. Our prices are based on certain features that define any order: the number of pages, final terms, and academic level. We point out that there are additional features, too (topics, specifications, extra requirements). They are typically calculated on the form and added to a total sum.
To make our online help friendlier and your expenses less heavy, we've also created a special system of regular discounts that allows a customer pay less when it comes to a personal statement. The sum of a rebate depends on the amount of money a customer has spent with us. Today, we offer three discount types anyone can get:
5% - for the sum over $500;
10% - for the sum over $1.000;
15% - for the sum over $2.000.
This is a perfect saving option for those, who can't buy really expensive assignments, yet can hardly succeed in writing without having at least one of them. Please note that all totals should include only those orders that are already completed and approved.
The Primary Research Question
Do we perform primary researches at WriteMyEssays.com? Though our team applies all efforts and spends really much time to help with statements, we never provide any primary research like observations, questionnaires or interviews. This isn't the part of a custom piece that a writer can help you with due to numerous physical and geographical reasons like differences in locations, resources, and time.
Get Works Done
When you want to check a professional level of an author, feel free to ask for samples of his/her previous works. Our team includes writers from different world corners (native and non-native speakers). It's obvious that some clients want to make sure their papers will be original. For this purpose, they order extracts from penman's previous works ($5) to find out freelancer's language knowledge, skills, and the ability to work on demand. When the extracts are delivered, click on the download link, open the file and read the text.
Progressive Delivery for Complex Orders
When a personal statement is complex, our customers are offered the Progressive Delivery feature to be assigned. When compared to regular deliveries, it has multiple benefits:
The statement is delivered gradually as a freelancer progresses;
The total payment sum is broken down into more affordable installments;
A personal manager is assigned to an order. He/she is a helper, whose task is to inform of the assignment progress;
A personal schedule is provided. It's the best way to ensure you will save more time and know exactly when the next piece arrives;
The university paper is revised free of charge within 21 days after the initial approval.
Eventually, the Progressive Delivery feature allows minimizing the risks of low-quality writing, avoiding large money investments in a piece that can't be observed completed, and avoiding major revisions as the project for money is delivered stage by stage.
Is this an option for me? When the deadline is between 7-10 days and the total cost of the assignment for sale is over $600, Progressive Delivery is assigned to a task. If you have questions, ask for recommendations and tips from the Support Team.
Free Paper Revisions
There are three conditions for free paper revisions. Firstly, a request is to be submitted using a Request Revision button only. Secondly, new directions should not conflict with the ones given at the order-making stage. Thirdly, a request is to be made either before the piece is approved or within 7 days after the approval.
When someone asks us for significant alterations to be made OR the request is made 7 days after the approval, this feature is no longer free of charge. In the case of the Progressive Delivery option, the revision deadline extends to 21 days. At WriteMyEssays.com, we hold the rights to extend the final terms as per freelancer's request when the time frame that was initially set allows such extensions. If you request for a different writer, we add 12 more hours to the deadline as it's the time needed to find a different author. Starting December 17, 2016, the 3-hour revision deadline will be offered once again (right now it is 6 hours).
It is never enough to enumerate your hobbies and progress in a statement. Everyone does that! We'll do more than that! Whatever your residency is, our personal statement writing service will make sure your admission is beyond any doubts.
Calculate the price of your order