Write My Research Proposal Online - Top-Quality Results with Our Expert Help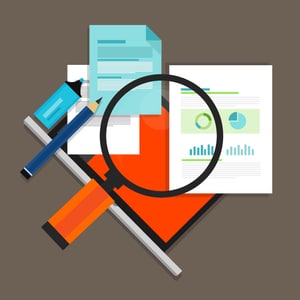 When a student expects approval, writing a research paper becomes one of the most challenging tasks. If you have doubts whether your custom-written piece deserves praise, find assistance at WriteMyEssays.com. We know that there are many other online companies ready to give a helping hand, yet ours has more experience and 398 active authors with skills you need. Isn't it a reason to entrust your order to us?
Who We Are and Why We Fit Your Requests
WriteMyEssays.com is an international company that offers affordable support with any assignment type. We've completed thousands of papers for Bachelor's, Master's, and PhD degree to let our clients make the writing process easier and more rewarding.
We are based in Hong Kong with the support service in Ukraine. As for our freelancers, they come from different corners of the world and have various backgrounds which allow us ensuring help to undergraduate students with any specialization.
Today every customer can enjoy:
24/7 assistance from a skilled Support Team;
High-quality academic papers;
Affordable prices and regular discounts for returning customers;
Low plagiarism rate – 1%;
High rate of quality – 8.5 out of 10;
Works of any format and citation style (APA, MLA, Chicago, and Harvard);
Free title and bibliography pages.
Research Proposal Done under the Progressive Delivery Terms
Most of our clients expect to have their papers to be completed according to the terms of Progressive Delivery. It is easy to see why this option is getting popular, yet far not every purchase you make can have the PD assigned. Why not? The Progressive Delivery feature is designed for cases of large and really complex works like a dissertation or thesis. Research papers are often on the list, too. This option allows minimizing most risks an average student is afraid of, avoiding major revisions as well as great money investments.
Here are some basic advantages of this option:
A paper you pay for is delivered gradually (part by part or chapter by chapter) as a writer progresses;
A client pays for each completed chapter separately, thus the total sum is divided into parts;
A personal manager is assigned by the company. He/she is a reliable helper when you have questions and want to know more about the preparing process;
A personal schedule is made to save time and allow being aware when the next piece arrives;
A revision deadline is extended to 21 days instead of 7.
When a project is written according to the terms of Progressive Delivery, it is not that cheap anymore. It costs 10% more than regular assignments. If you believe this feature should be included, please contact our Support Team and they'll explain how to buy it.
Note limitations, too: the feature is applicable only to those orders that have a 7-10 days deadline and cost above $600. If your deadline is 8 hours – 3 days and the total sum is less than $200, don't expect the feature to be assigned.
Get Your Money Back
"If I pay someone to write my research proposal for me, will I be able to get my money back in case something goes wrong?"
If you really have such a situation, it is enough to submit a request, share the problem you have encountered and wait till we do the research and offer alternatives. In a case of qualitative requests, we need 14 business days for processing. In other cases, we require 3 or 4 business days only.
The usual issues are late deliveries (we send papers on time in 95% of cases) or late revisions. It's a rare case when we have no writer available to complete the task. Some issues appear due to customer's mistake: the same form was posted twice or two money transfers were made for the same task. If you are completely dissatisfied with the result for sale, expect a full refund. When you are not fully satisfied, a partial refund is offered.
Paper Writing Services at WriteMyEssays.com
Though all freelancers we hire have a good command of English and basic citation styles, there are clients, who want to have a better picture of what they will receive. For this purpose, we have designed our research proposal writing services. According to it, you can pay an extra fee of $5 and get extracts from penman's previous works. This is an optimal way to get acquainted with the style, skills, and experience of a creator. If you don't like what you read, you have 2 hours to apply for a different person. We allow up to three changes per single order.
As well as all other money transfers, this one is made through reliable payment systems only, which have proven their high speed and confidentiality. As soon as a transaction is completed, your task is in the process.
Some users believe that contacting an online helper is no use: it is not secure or confidential. We are sorry if your previous experience left much to be desired, yet with us it is never the case. We know that it may be very hard at times to cope with a great number of academic assignments to be completed within a limited time. We offer anonymity and security in addition to all above-mentioned features. Our team is open to new suggestions if any. Don't let someone from the street to write your research proposal. Choose us and get the best!
Calculate the price of your order